Telset.id, Jakarta – Tahun 2022 diramaikan oleh banyak game yang dirilis hampir tiap bulannya. Sama halnya, tahun 2023 pun developer telah menyiapkan banyak game terbaru yang rilis untuk konsol PS4 dan PS5. Ada apa saja?
Puluhan game terbaru untuk PS4 dan PS5 akan dirilis terhitung sejak awal Januari 2022. Mulai dari Forspoken, Persona 4 Golden, sampai Monster Hunter Rise.
Seperti dilansir Telset dari Gamerant pada Kamis (12/1/2023), game seperti Horizon Call of the Mountain, Resident Evil Village VR Mode, hingga Marvel's Spider-Man 2  turut dihadirkan sebulan setelahnya.
Baca juga: 3 Game Gratis PS Plus Edisi Januari 2023
Nah, berikut ini daftar game terbaru yang akan rilis di PS4 dan PS5 pada tahun 2023. Simak selengkapnya di bawah ini, sob!
Game PS4 dan PS5 yang Rilis Januari 2023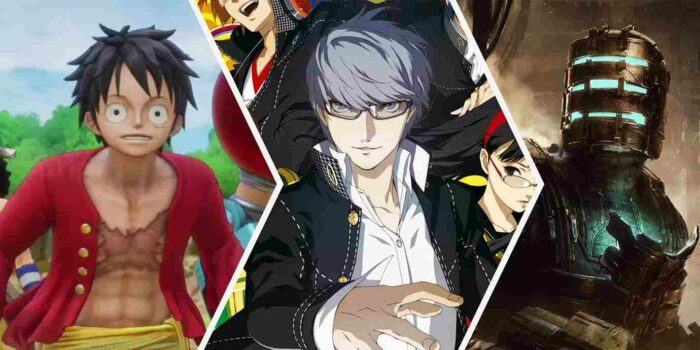 11 Januari
Children of Silentown (PS5, PS4)
12 Januari
Breakers Collection (PS5, PS4)
Vengeful Guardian: Moonrider (PS5, PS4)
13 Januari
Aurora's Journey and the Pitiful Lackey (PS5, PS4)
Dragon Ball Z: Kakarot (PS5)
Dungeon Munchies (PS4)
One Piece Odyssey (PS5, PS4)
19 Januari
Colossal Cave (PS5)
Persona 3 Portable (PS4)
Persona 4 Golden (PS4)
A Space For The Unbound (PS5, PS4)
Tortuga – A Pirate's Tale (PS5, PS4)
20 Januari
Monster Hunter Rise (PS5, PS4)
24 Januari 
Forspoken (PS5)
Neptunia: Sisters vs. Sisters (PS5, PS4)
Risen (PS4)
World War Z: Aftermath (PS5)
26 Januari
MechWarrior 5: Mercenaries – Rise of Rasalhague (PS5, PS4)
Startup Company: Console Edition (PS5, PS4)
Wonder Boy Anniversary Collection (PS5, PS4)
27 Januari
ATONE: Heart of the Elder Tree (PS4)
Dead Space Remake (PS5)
Stranger of Paradise: Final Fantasy Origin – Different Future (PS5, PS4)
30 Januari
Backfirewall_ (PS5, PS4)
PowerWash Simulator (PS5, PS4)
31 Januari
Blade Assault (PS5, PS4)
Raiden IV x Mikado Remix (PS5, PS4)
Season: A Letter to the Future (PS5, PS4)
SpongeBob SquarePants: The Cosmic Shake (PS4)
Straylight (PS4)
We Were Here Forever (PS5, PS4)
Baca juga: Daftar Game Terbaik di Steam 2023
Game PS4 dan PS5 yang Rilis Februari 2023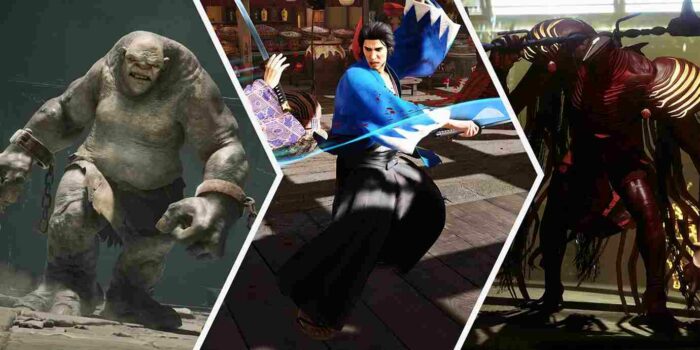 2 Februari
Deliver Us Mars (PS5, PS4)
Metal Black S-Tribute (PS4)
Puzzle Bobble 2X / Bust-a-Move 2 Arcade Edition & Puzzle Bobble 3 / Bust-a-Move 3 S-Tribute (PS4)
3 Februari
Helvetii (PS4)
Seed of Life (PS5)
7 Februari
9 Februari
Clash: Artifacts of Chaos (PS5, PS4)
2 Februari
Labyrinth of Galleria: The Moon Society (PS5, PS4)
Wanted: Dead (PS5, PS4)
16 Februari
Curse of the Sea Rats (PS5, PS4)
Theatrhythm Final Bar Line (PS4)
17 Februari
Gigantosaurus: Dino Kart (PS4)
PAW Patrol Mighty Pups Save Adventure Bay (PS5)
Tales of Symphonia Remastered (PS4)
Wild Hearts (PS5)
21 Februari
Atomic Heart (PS5)
Like a Dragon: Ishin (PS5, PS4)
Ninja JaJaMaru: The Great Yokai Battle – Deluxe Edition (PS4)
22 Februari
Altair Breaker (PS5)
Cities VR: Enhanced Edition (PS5)
Cosmonious High (PS5)
The Dark Pictures: The Switchback VR (PS5)
Demeo (PS5)
Dyschronia: Chronos Alternate (PS5)
Fantavision 202X (PS5)
Hello Neighbor VR: Search and Rescue (PS5)
Horizon Call of the Mountain (PS5)
Kizuna AI – Touch the Beat! (PS5)
Moss (PS5)
Moss: Book 2 (PS5)
Resident Evil Village VR Mode (PS5)
Star Wars: Tales from the Galaxy's Edge – Enhanced Edition (PS5)
The Tale of Onogoro (PS5)
Tentacular (PS5)
The Walking Dead: Saints & Sinners – Chapter 2: Retribution (PS5)
Zenith: The Last City (PS5)
23 Februari
Blood Bowl 3 (PS5, PS4)
Grim Guardians: Demon Purge (PS5, PS4)
Labyrinth of Zangetsu (PS4)
Atelier Ryza 3: Alchemist of the End & the Secret Key (PS5, PS4)
24 Februari
Octopath Traveler 2 (PS5, PS4)
Truck Driver: Premium Edition (PS5)
28 Februari
Destiny 2: Lightfall (PS5, PS4)
Scars Above (PS5, PS4)
Vampire: The Masquerade – The New York Bundle (PS4)
Void Terrarium 2 (PS4)
Baca juga: Game Terbaik di "The Game Awards 2022"
Game PS4 dan PS5 yang Rilis Maret 2023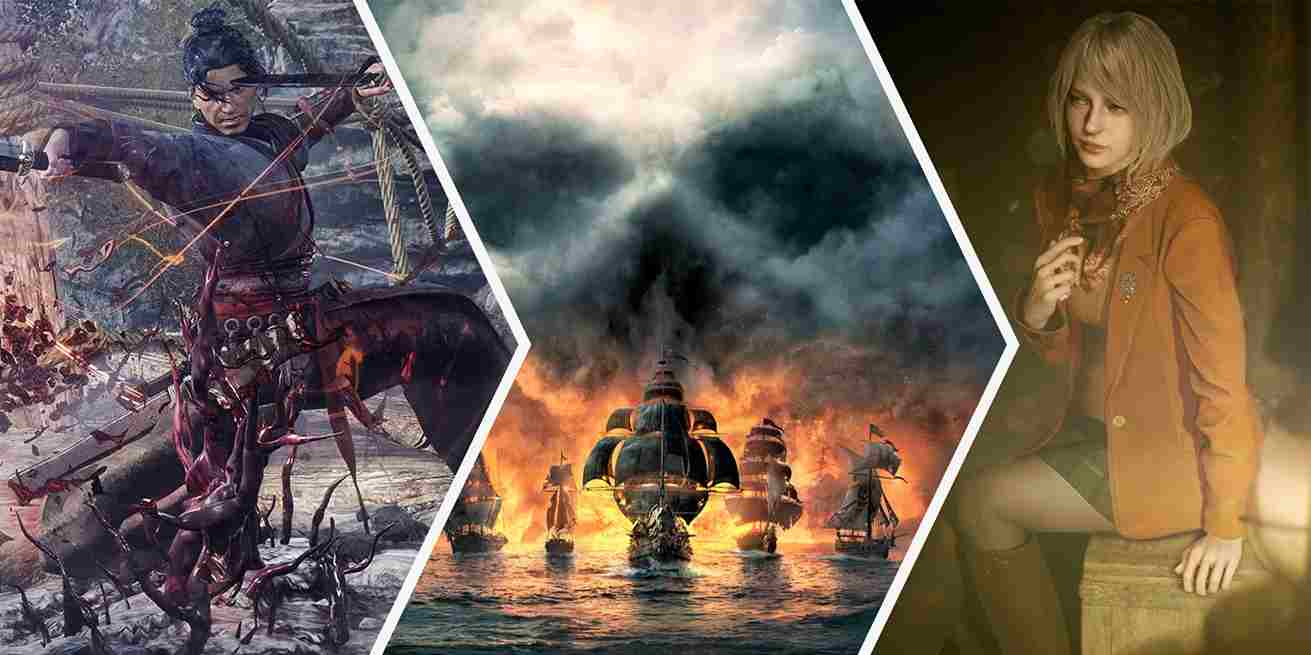 1 Maret
3 Maret
Tiny Troopers: Global Ops (PS5, PS4)
Wo Long: Fallen Dynasty (PS5, PS4)
7 Maret
Melon Journey: Bittersweet Memories (PS5, PS4)
9 Maret
Fatal Frame: Mask of the Lunar Eclipse (PS5, PS4)
Monster Energy Supercross – The Official Videogame 6 (PS5, PS4)
ONI: Road to be the Mightiest Oni (PS5, PS4)
Skull And Bones (PS5)
10 Maret
DC Justice League: Cosmic Chaos (PS5, PS4)
Mato Anomalies (PS5, PS4)
14 Maret
The Legend of Heroes: Trails to Azure (PS4)
17 Maret
Peppa Pig: World Adventures (PS5, PS4)
Star Wars Jedi: Survivor (PS5)
24 Maret
Resident Evil 4 Remake (PS5)
28 Maret
Crime Boss: Rockay City (PS5)
31 Maret
Daymare: 1994 Sandcastle (PS5, PS4)
Baca juga: Jenis-jenis Game Populer
Game PS4 dan PS5 Terbaru Lainnya yang Rilis 2023
Star Trek: Resurgence (PS5, PS4) April
GrimGrimoire OnceMore (PS5, PS4) 4 April
Hogwarts Legacy (PS4) 4 April
Meet Your Maker (PS5, PS4) 4 April
Frank and Drake (PS5) 10 April
Process of Elimination (PS4) 11 April
Mega Man Battle Network Legacy Collection (PS4) 14 April
God of Rock (PS5, PS4) 18 April
Horizon Forbidden West: Burning Shores (PS5) 19 April
Ad Infinitum (PS5, PS4) 20 April
Afterimage (PS5, PS4) 25 April
Roots of Pacha (PS5, PS4) 25 April
Kizuna AI – Touch the Beat! (PS4) 27 April
Dead Island 2 (PS5, PS4) 28 April
Nuclear Blaze (PS4) 28 April
Suicide Squad: Kill the Justice League (PS5) 26 Mei
RoboCop: Rogue City (PS5, PS4) Juni
Street Fighter 6 (PS5, PS4) 2 Juni
Diablo 4 (PS5, PS4) 6 Juni
Final Fantasy 16 (PS5) 22 Juni
The Legend of Heroes: Trails into Reverie (PS5, PS4) 7 Juli
AEW Fight Forever (PS5, PS4)
Alan Wake 2 (PS5)
Aliens: Dark Descent (PS5, PS4)
Arc Raiders (PS5)
Arctic Awakening (PS5, PS4)
Arise of Awakener (PS5, PS4)
Armored Core 6: Fires of Rubicon (PS5, PS4)
Assassin's Creed Mirage (PS5, PS4)
Atlas Fallen (PS5)
Avatar: Frontiers of Pandora (PS5)
Banishers: Ghosts of New Eden (PS5)
Berserk Boy (PS5, PS4)
Black Myth: Wukong (Platforms TBA)
Blasphemous 2 (Platforms TBA)
Blazing Strike (PS5, PS4)
Block'em (Platforms TBA)
Blue Protocol (PS5)
Cassette Beasts (PS4)
Catan – Console Edition (PS5, PS4)
CONV/RGENCE: A League of Legends Story (Consoles, PC)
Crash Team Rumble (PS5, PS4)
Crimson Desert (PS5)
Cyberpunk 2077: Game of the Year (PS5)
Dead Cells: Return to Castlevania (PS4)
Disgaea 7 (PS5, PS4)
Disney Speedstorm (PS5, PS4)
Dune Awakening (PS5)
Dungeons 4 (PS5)
Dying: 1983 (PS5, PS4)
Earthlock 2 (PS5, PS4)
Eiyuden Chronicle: Hundred Heroes (PS5, PS4)
Elderand (PS5)
eSports Boxing Club (PS5, PS4)
Eternights (PS5, PS4)
Everspace 2 (Platforms TBA)
Exoprimal (PS5, PS4)
The Expanse: A Telltale Series (Consoles TBA, PC)
Fairy Fencer F: Refrain Chord (PS5, PS4)
Final Fantasy 1 Pixel Remaster (PS4)
Final Fantasy 2 Pixel Remaster (PS4)
Final Fantasy 3 Pixel Remaster (PS4)
Final Fantasy 4 Pixel Remaster (PS4)
Final Fantasy 5 Pixel Remaster (PS4)
Final Fantasy 6 Pixel Remaster (PS4)
Fire Commander (PS5, PS4)
Flashback 2 (PS5, PS4)
Flintlock: The Siege of Dawn (PS5, PS4)
Fractured Veil (Platforms TBA)
Gangs of Sherwood (PS5)
Ghostrunner 2 (PS5)
Goodbye Volcano High (PS5, PS4)
Gori: Cuddly Carnage (PS5, PS4)
Granblue Fantasy: Relink (PS5, PS4)
Hell is Us (PS5)
Honor of Kings: World (Platforms TBA)
Immortals of Aveum (PS5, XBX/S, PC)
Indiana Jones Game (Platforms TBA)
Inner Ashes (PS5)
The Invincible (PS5)
Island of Winds (PS5)
KartRider: Drift (PS4)
Keo (PS5)
Kerbal Space Program 2 (PS5)
Killer Klowns From Outer Space (PS5, PS4)
Kitsune Tails (PS5, PS4)
Kona 2: Brume (PS5, PS4)
Lab Rat (Platforms TBA)
The Last Spell (PS5, PS4)
Layers of Fears (PS5)
Leap (PS5)
Level Zero (PS5, PS4)
Lies of P (PS5)
Like a Dragon Gaiden: The Man Who Erased His Name (PS5, PS4)
Little Devil Inside (PS5, PS4)
Lord of the Rings – Gollum (PS5, PS4)
The Lords of the Fallen (PS5)
Magicians Dead: Force of the Soul (PS5, PS4)
The Many Pieces of Mr. Coo (PS4)
Marvel's Spider-Man 2 (PS5)
Miasma Chronicles (PS5)
Minecraft Legends (PS5, PS4)
Neko Ghost, Jump! (PS4)
Off the Grid (PS5)
Open Roads (PS5, PS4)
Outcast 2 (PS5)
Pacific Drive (PS5)
ParadiZe Project (PS5)
Park Beyond (PS5)
Pocket Bravery (PS5, PS4)
Pragmata (PS5)
Quantum Error (PS5, PS4)
Ravenswatch (PS5)
Read Only Memories: Neurodiver (PS5, PS4)
Remnant 2 (PS5)
Ripout (PS5)
Rise of the Ronin (PS5)
SacriFire (PS5, PS4)
Sam & Max: The Devil's Playhouse Remastered (Platforms TBA)
Sea of Stars (PS5, PS4)
Six Days in Fallujah (PS5, PS4)
Song of Nunu: A League of Legends Story (PS5, PS4)
Soup Pot (Platforms TBA)
Stellar Blade (PS5)
Stray Blade (PS5)
Suikoden 1 & 2 HD Remaster (PS4)
Synduality (PS5)
SwapStar (PS5, PS4)
The Talos Principle 2 (Platforms TBA)
Test Drive Unlimited Solar Crown (PS5, PS4)
The Texas Chain Saw Massacre (PS5, PS4)
Tom Clancy's The Division Heartland (PS5, PS4)
Trackmania (PS5, PS4)
Transformers: Reactivate (PS4)
Tron Identity (Consoles, PC)
Tuesday Morning (PS5)
Turbo Overkill (PS5, PS4)
Under The Waves (PS5, PS4)
Valthirian Arc: Hero School Story 2 (PS5, PS4)
Vampire: The Masquerade – Bloodlines 2 (PS5, PS4)
Venba (PS4)
Vroom! – Obstacle Racing (PS5)
Warhammer 40,000: Space Marine 2 (PS5)
War Hospital (PS5)
Welcome to Empyreum (PS5, PS4)
Whalefall (Consoles, PC)
The Wolf Among Us 2 (Platforms TBA)
WrestleQuest (PS5, PS4)
Wronged Us (PS5)
X8 (PS5)
Ys 10: Nordics (PS5, PS4)