Telset.id, Jakarta – Selain meluncurkan Asus ROG G703, ROG Zephyrus M GM501 dan TUF Gaming FX504, Asus pun mengumumkan langkah kerja sama dengan perusahaan jam tangan asal Jepang, Casio. Lewat kerja sama ini, Asus dan Casio meluncurkan jam tangan Casio G-Shock ROG Edition.
Karena jam tangan tersebut merupakan seri ekslusif, Asus pun memberikan syarat bagi para konsumen yang menginginkannya. Dijelaskan Notebook Business Development Manager Asus Indonesia, Jieming Liou, untuk mendapatkannya konsumen harus membeli salah satu dari seri laptop gaming ROG tertentu.
Diungkapkan Jieming, ada beberapa seri pilihan yang dapat dibeli konsumen agar mendapatkan Casio G-Shock ROG Edition dengan nomor seri GA-710 itu. Seperti Asus ROG G703GI, G703GS, Zephyrus GX501GI, Zephyrus GM501GS, Zephyrus GM501GM dan ROG Strix GL703GM.
Namun sayangnya, Jieming juga menyatakan bahwa unit jam tangan ini sangatlah terbatas. Sehingga ada saatnya para konsumen tidak akan mendapatkan "bonus" jam tangan Casio G-Shock ROG Edition.
"Tapi perlu diingat, unitnya sangat terbatas. Sehingga bisa saja konsumen nanti tidak kebagian," katanya di acara "Finish the fight with ROG Intel 8th Gen Processor", di Jakarta, Kamis (03/05/2018).
Baca Juga: Casio Rilis Jam dengan Peta Offline untuk Petualang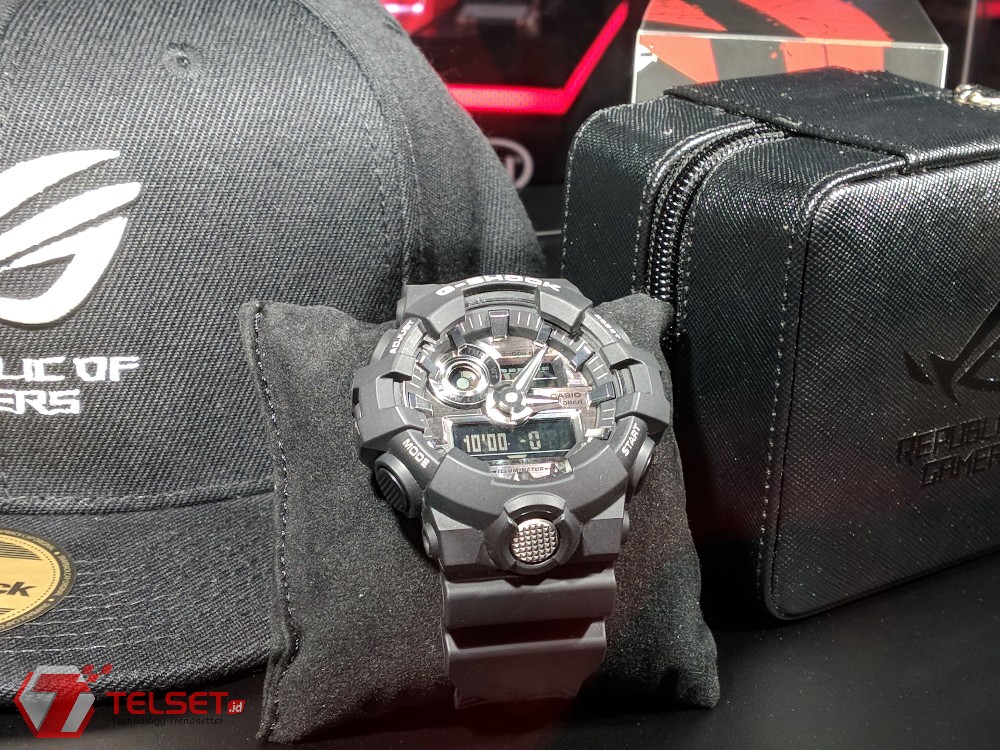 Untuk mendapatkannya, setiap konsumen yang sudah membeli salah satu unit laptop ROG, diharuskan untuk mengakses halaman resmi ROG X G-Shock. Kemudian, masukkan data diri dan juga serial number dari produk yang dibeli.
Selain itu, unggah juga invoice pembelian untuk proses validasi. Menurut Jieming, masa promosi ini akan dimulai pada tanggal 7 Mei sampai 8 Juli mendatang. (FHP)