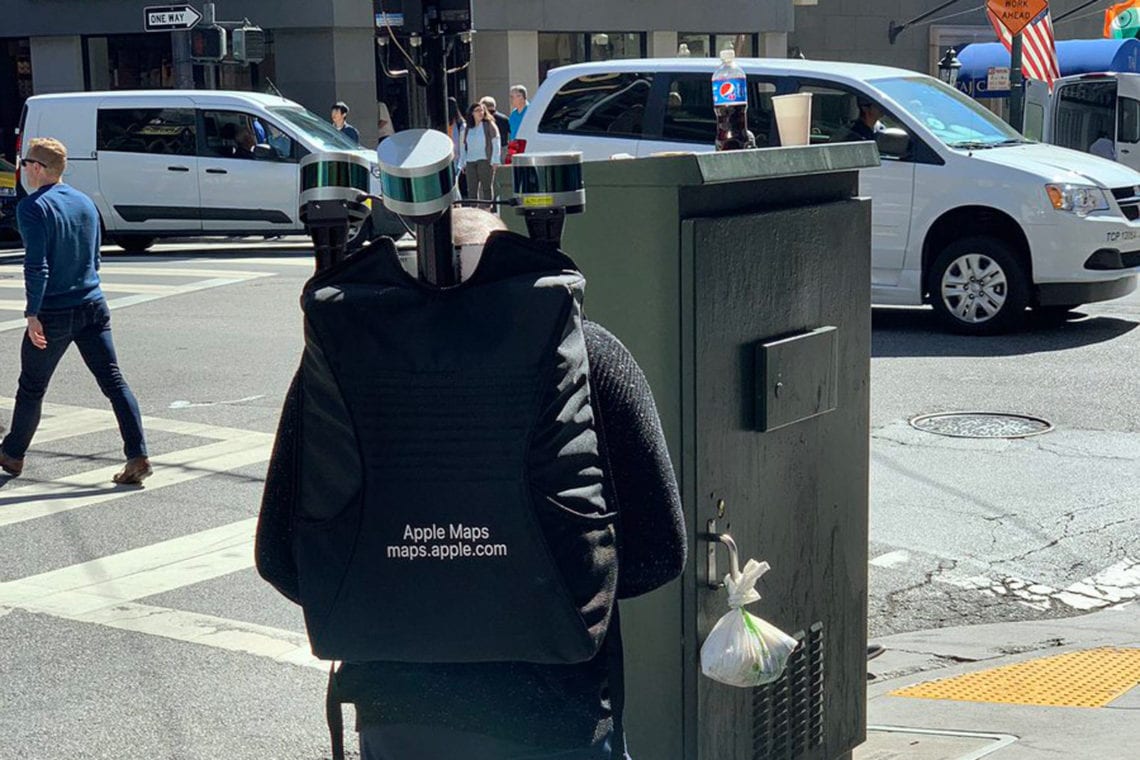 Telset.id, Jakarta – Upaya Apple untuk meningkatkan keakuratan aplikasi peta Apple Maps dilakukan dengan cara unik. Apple menggunakan jasa "backpacker" alias pejalan kaki yang menenteng ransel dilengkapi tiga alat di bagian atas.
Mantan penulis Engadget, Dante Cesa, telah memposting foto-foto para "backpacker" pekerja Apple Maps yang membawa ransel berisi kamera, sensor LiDAR, dan peralatan lain saat berjalan kaki melewati beberapa wilayah di San Francisco.
Tidak jelas, apa tujuan mereka sebenarnya. Namun, dikutip Telset.id dari Engadget, Minggu (14/10/2018), MacRumors berspekulasi bahwa mereka sedang mengumpulkan data dan informasi detail untuk arah pejalan kaki.
Tahun depan, Apple memang berencana memperkenalkan Apple Maps terbaru untuk kawasan Amerika Serikat. Apple akan menggunakan data pemetaan milik sendiri untuk disematkan di Apple Maps teranyar.
Baca juga: Apple Maps Bakal Pakai Data Peta Terbaru
Aplikasi peta dengan data baru tersebut akan diluncurkan dalam waktu beberapa waktu ke depan dalam lingkup terbatas. Data baru di Apple Maps hanya akan tersedia untuk kawasan San Francisco dan Bay Area.
Senior Vice President of Internet Software and Services Apple, Eddy Cue, mengemukakan bahwa peta untuk kawasan lain akan dirilis perlahan hingga tahun depan. Cue menyebut bahwa Apple telah berinvestasi besar.
Hello Apple Maps guy. pic.twitter.com/CoBt8iT346

— Dante Cesa (@dantecesa) October 12, 2018
Melalui perombakan signifikan, Apple juga akan berhenti menggunakan data pemetaan dari pihak ketiga yang digunakan sejak 2012. Sebagai gantinya, Apple akan menggunakan data yang berasal dari dua sumber.
Baca juga: Akhirnya Apple Maps punya Kemampuan Google Maps
Sumber pertama adalah data dari mobil van dengan sensor yang telah menjelajah Amerika Serikat selama beberapa tahun, sedangkan sumber kedua adalah data iPhone. Apple akan mengumpulkan data travel iPhone.
Sumber: Engadget