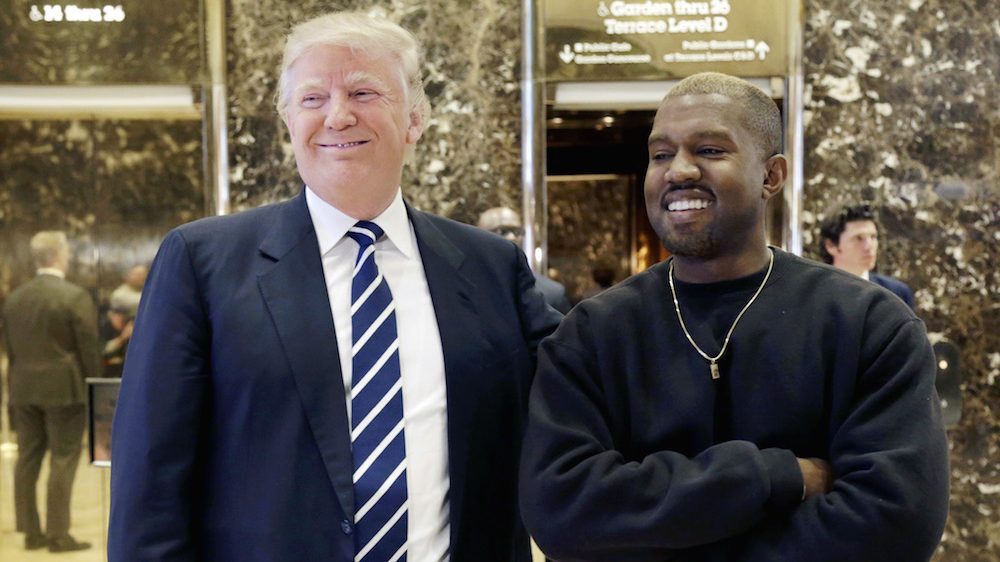 Telset.id, Jakarta – Penyanyi hip-hop, Kanye West membuat kehebohan di Gedung Putih, markas Presiden Amerika Serikat (AS). Pada Jumat (12/10/2018) waktu setempat, Kanye menggelar pertemuan dengan Presiden Donald Trump.
Dilansir Phone Arena, dikutip Telset.id pada Sabtu (13/10/2018), Kanye membocorkan password iPhone miliknya kepada Trump. Apa password untuk membuka kunci layar di iPhone milik Kanye? Ternyata hanya sekumpulan angka nol.
Baca Juga: Donald Trump Ngotot Bentuk Pasukan Antariksa, Ada Apa?
Menggunakan kata-kata khasnya, Kanye berbincang santai dengan Trump selama lebih kurang 10 menit. Kanye juga sempat menunjukkan gambar pesawat berbahan bakar hidrogen kepasa sang Presiden AS.
Iya menyatakan, pesawat hidrogen Apple harus bisa menggantikan AirForce One. Sekadar informasi, AirForce One adalah pesawat kepresidenan AS yang berteknologi supercanggih.
Baca Juga: Pesawat Ini Lewati Rute Penerbangan Terpanjang di Dunia
Hal lain cukup kontroversial, kepada Trump, Kanye mengaku tidak akan mencalonkan diri sebagai presiden sebelum 2024. Trump merespon perkataan Kanye dengan terus memperhatikannya, dan tampak klop dengan sikap sang penyanyi rap tersebut.
Kanye West thinks Trump should ditch AirForceOne for this plane to be manufactured by Apple #tictocnews pic.twitter.com/7dBcOVhHlr

— TicToc by Bloomberg (@tictoc) October 11, 2018
Kanye memang lama tak berkabar. Kali terakhir, ia bicara soal teknologi pada akhir April 2018. Lewat akun Twitter resmi, saat itu ia mengaku sedang berbahagia setelah membeli mobil Tesla Model S P100D.
Baca Juga: Isap Ganja, Angkatan Udara AS Selidiki Elon Musk
Tesla merupakan kendaraan listrik buatan pabrik milik Elon Musk, sang pendiri SpaceX. Karenanya, ia mengucapkan terima kasih kepada Elon Musk dan menyebutkan bahwa Tesla adalah mobil yang ramah lingkungan. (SN/FHP)