Telset.id, Jakarta – Setelah gagal menang di The Game Awards 2021, Resident Evil Village akhirnya berhasil merengkuh gelar Game of The Year di ajang Steam Awards 2021.
Resident Evil Village berhasil mengalahkan deretan game besar lainnya yang masuk dalam nominasi, seperti Valheim, New World, Cyberpunk 2077, dan Forza Horizon 5.
Baca Juga: Game Terbaik di Best of Steam 2021
Steam Awards 2021 menyediakan 10 kategori. Para pemenang dipilih oleh para gamers melalui voting yang dilangsungkan sampai tanggal 4 Januari 2021.
Selain mengumumkan Game of The Year, hadir juga kategori VR, yang dimenangkan oleh Cooking Simulator VR. Game tersebut sukses mengalahkan Sniper Elite VR, Medal of Honor: Above and Beyond 2, I Expect You to Die 2, dan Blair Witch VR Edition.
Kejutan juga hadir dari It Takes Two mengalahkan game besar lainnya seperti Back 4 Blood dan Halo Infinite untuk kategori Better With Friends. Sementara Marvel's Guardians of the Galaxy juga berhasil membawa pulang Besst Soundtrack dengan "All-Star '80s Soundtrack".
Baca Juga: eFootball 2022, Game Terburuk 2021
Tak kalah menariknya, game Cyberpunk 2077 juga sukses meraih gelar sebagai Outstanding Story Rich Game. Seperti yang kita ketahui bersama, Cyberpunk 2077 sempat mendapat banyak kritik akibat banyaknya bug dalam game tersebut.
Namun perlahan tapi pasti, CD Projekt Red, selaku developer Cyberpunk 2077 mampu memperbaiki game tersebut dan membuatnya semakin nyaman untuk dimainkan.
Daftar Pemenang Steam Awards 2021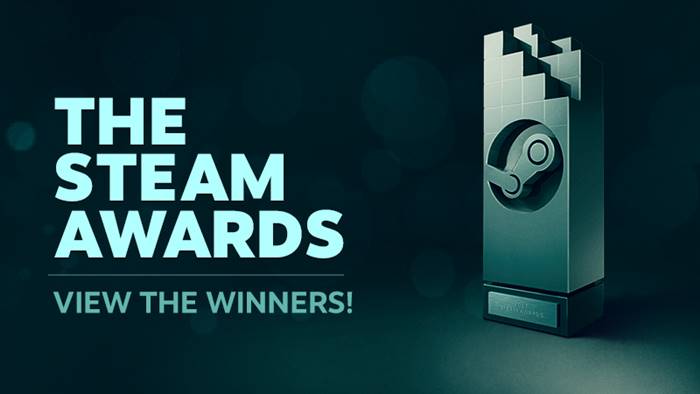 Untuk lebih lengkapnya, berikut ini daftar pemenang Steam Awards 2021 dari 10 kategori yang hadir pada penghargaan ini beserta nominator lainnya:
Game of the Year: Resident Evil Village (Valheim, New World, Cyberpunk 2077, Forza Horizon 5)
VR Game of the Year: Cooking Simulator VR (Sniper Elite VR, Medal of Honor: Above and Beyond, I Expect You To Die 2, Blair Witch VR Edition)
Labor of Love: Terraria (Dota 2, Rust, No Man's Sky, Apex Legends)
Better With Friends: It Takes Two (Valheim, Back 4 Blood, Halo Infinite, Crab Game)
Outstanding Visual Style: Forza Horizon 5 (Psychonauts 2, Subnautica: Below Zero, Little Nightmares 2, Bright Memory: Infinite)
Most Innovative Gameplay: Deathloop (Inscryption, Twelve Minutes, Moncage, Loop Hero)
Best Game You Suck At: Nioh 2 – The Complete Edition (World War Z: Aftermath, Naraka Bladepoint, Age of Empires 4, Battlefield 2042)
Best Soundtrack: Marvel's Guardians of the Galaxy (Nier Replicant, Persona 5 Strikers, Guilty Gear Strive, Demon Slayer -Kimetsu no Yaiba- The Hinokami Chronicles)
Outstanding Story-Rich Game: Cyberpunk 2077 (Life is Strange: True Colors, Resident Evil Village, Days Gone, Mass Effect Legendary Edition)
Sit Back and Relax: Farming Simulator 22 (Unpacking, Potion Craft, Townscaper, Dorf Romantik)
(HR)