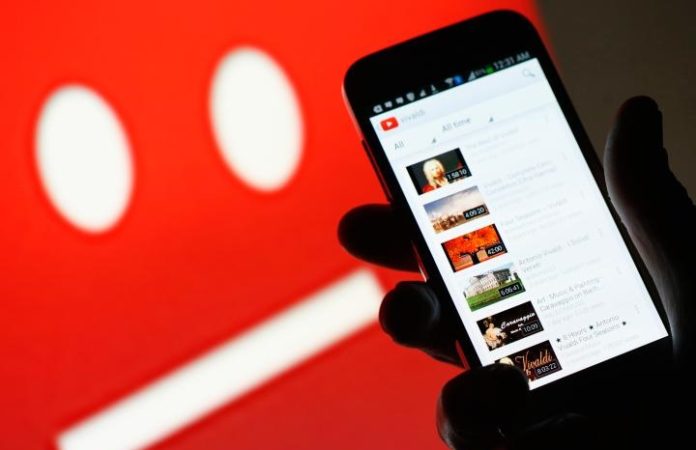 Telset.id, Jakarta – Pengguna YouTube di sejumlah negara termasuk Indonesia mengeluhkan tidak bisa mengakses dan menikmati video di YouTube sejak pagi ini, Rabu (17/10/2018), sekitar pukul 08.00 WIB. Alhasil, topik mengenai YouTube error pun jadi viral di jagat media sosial.
Dengan tagar #YouTubeDOWN warganet berkomentar terkait gangguan layanan berbagi video milik Google tersebut. Beberapa warganet mengaku heran dengan gangguan yang dialami aplikasi maupun situs YouTube. Mereka juga mengeluh tidak bisa menyaksikan video favorit akibat gangguan yang dialami YouTube.
Baca Juga : YouTube Error di Sejumlah Negara, Termasuk Indonesia
Ada apa dengan muuuu… #YouTubeDOWN pic.twitter.com/yfwpveYimH

— ☃ (@ParkNelll) October 17, 2018
What happen??? @YouTube

Alamat puasa streaming mv @BTS_twt ni… #Youtubedown pic.twitter.com/UrXTlX2jSa

— Nisha_JK97 (@Nisha_JK97) October 17, 2018
Berdasarkan situs trends24.in, tagar #YouTubeDOWN menjadi trending topic di Twitter Indonesia. Dalam 30 menit terakhir, posisinya berada di urutan pertama disusul tagar #Milad67Prabowo dan #LindungiHakPilihMu.
Baca Juga: 60 Tahun Sejarah NASA dalam Video 60 Detik
YouTube sendiri langsung merespon gangguan tersebut dengan mencari tahu penyebab utamanya, sekaligus meminta maaf atas gangguan yang terjadi kepada para pengguna. Beruntung, respon cepat YouTube membuahkan hasil.
Sebab, berdasarkan pantauan Telset.id pada pukul 09.58 WIB, layanan YouTube di aplikasi maupun desktop sudah berjalan dengan normal.
Thanks for your reports about YouTube, YouTube TV and YouTube Music access issues. We're working on resolving this and will let you know once fixed. We apologize for any inconvenience this may cause and will keep you updated.

— TeamYouTube (@TeamYouTube) October 17, 2018
Baca Juga: Lagi, Instagram dan Facebook Sempat Tumbang
Sebelumnya Situs pendeteksi layanan internet yang tumbang, Downdetector memberikan informasi bahwa YouTube mengalami masalah pada sistemnya sejak pagi tadi. Dalam situs tersebut, disebutkan juga bahwa pengguna YouTube mengeluhkan tidak bisa menonton video, kesulitan masuk ke halaman utama, sampai sulit login.
Downdetector juga mengungkapkan beberapa wilayah yang tidak bisa mengakses YouTube hingga saat ini, yakni Amerika Serikat, Eropa terutama Inggris, dan Australia. Selain itu, sejumlah negara di Asia seperti, Indonesia, Singapura sampai Thailand juga dilaporkan tidak bisa mengakses YouTube. (NM/FHP)