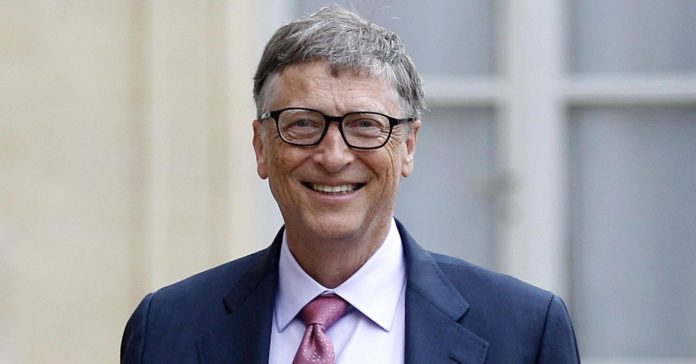 Telset.id, Jakarta – Kita semua tahu jika pendiri Microsoft, Bill Gates sering menyumbangkan harta kekayaannya untuk hal-hal yang positif bersama sang istri, Melinda Gates. Saking dermawannya, bahkan utang negara Nigeria terhadap Jepang senilai USD 76 juta atau setara Rp 950 miliar pun dilunasi oleh orang terkaya kedua di dunia itu.
Utang itu sendiri dimiliki Nigeria untuk lakukan pemberantasan polio. Negara ini mendapatkannya melalui program Overseas Development Assistance (ODA) yang diselenggarakan oleh Jepang pada 2014 lalu dengan tujuan memberantas wabah polio di seluruh dunia.
Berkat pinjaman itu, Nigeria pun berhasil menghilangkan penyakit polio pada tahun 2017, berdasarkan data dari Global Polio Eradication Initiative. Namun karena perjanjian hutang yang wajibkan Nigeria membayar utang empat tahun setelah peminjaman yang artinya tahun ini, dinilai cukup sulit bagi Nigeria.
Akhirnya lewat Bill and Melinda Gates Foundation, Bill Gates pun turun tangan untuk melunasi utang Nigeria terhadap Jepang, karena menilai penanganan polio sebagai salah satu prioritas mereka.
In 1988, there were 350,000 new polio cases. Last year, there were just 21. Here's what made this progress possible: https://t.co/wpTTpyg0VF pic.twitter.com/qW5chL09rl

— Bill Gates (@BillGates) January 11, 2018
Sekedar informasi, Bill and Melinda Gates Foundation telah menambahkan dana sebesar USD 50 juta atau sekitar Rp 665 miliar per tahunnya selama tiga tahun ke depan untuk usaha pemberantasan polio. Itu artinya, selama tiga tahun ke depan yayasan itu akan berikan dana USD 450 juta atau Rp 5,6 triliun untuk melawan penyakit mematikan tersebut.
"Beberapa orang, terutama akhir-akhir ini, berpikir bahwa dunia semakin parah. Kemajuan tentang polio adalah pengingat akan apa yang dapat dicapai orang ketika mereka berani, teguh dan bersedia bekerja sama," kata Bill Gates, seperti dikutip dari Global Citizen, Rabu (17/01/2018).
Saat ini tersisa dua negara saja yang masih berupaya untuk memberantas penyakit polio yakni Pakistan dan Afghanistan. Dan kabarnya Bill and Melinda Gates Foundation juga akan segera membantu upaya yang dilakukan oleh kedua negara tersebut. (FHP/HBS)