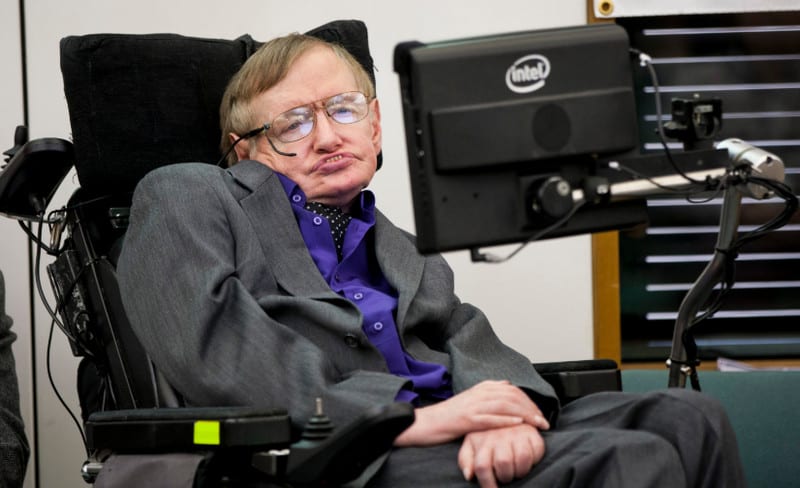 Telset.id, Jakarta – Barang-barang milik almarhum Stephen Hawking akan dilelang. Dua di antaranya adalah kursi roda dan karya ilmiah milik sang visioner kosmik. Penjualan secara online diumumkan oleh jurulelang Christie pada Senin (22/10).
Balai lelang Christie menampilkan 22 barang milik Hawking. Barang-barang yang akan dilelang itu merupakan barang berharga dan yang sering dipakai fisikawan jenius yang tak percaya surga itu,
Sebut saja tesis berjudul "Properties of Expanding Universe", beberapa penghargaan, serta karya ilmiah seperti "Spectrum of Wormholes" dan "Fundamental Breakdown of Physics in Gravitational Collapse".
Head of Christie Book and Manuscripts Department, Thomas Venning, mengatakan, karya ilmiah tersebut melacak perkembangan pemikiran Hawking.
"Anda bisa melihat setiap kemajuan saat ia memproduksi dan memperkenalkannya ke komunitas ilmiah," jelasnya, seperti dikutip Telset.id dari Huffington Post, Selasa (23/10/2018),
Selain karya ilmiah, ada pula tesis yang mencakup satu dari lima salinan di Hawking's 1965 Cambridge University PhD berjudul "Properties of Expanding Universes".
Venning mengatakan, tesis yang ditandatangani Hawking dalam tulisan tangan itu merupakan dokumen kunci dalam evolusi ilmiah fisikawan. "Ia didiagnosa amyotrophic lateral sclerosis tepat saat tiba di Cambridge untuk memulai belajar PhD," terangnya.
Venning melanjutkan, Hawking lalu rehat untuk sementara waktu karena sangat putus asa. Penyakit tersebut akhirnya membuat Hawking hampir benar-benar lumpuh. Hawking lantas berkomunikasi melalui komputer yang menghasilkan suara.
Tak lama berselang, Hawking memutuskan pindah ke beberapa kursi roda berteknologi canggih. Satu di antaranya masuk dalam pelelangan Christie dengan perkiraan harga USD 13.000 hingga USD 19.500.
Hasil penjualan kursi roda itu akan diberikan kepada dua badan amal, Stephen Hawking Foundation dan Motor Neurone Disease Association. Begitu juga dengan hasil lelang berang lain milik almarhum Hawking akan disumbangkan. [SN/HBS]
Sumber: Huffingtonpost