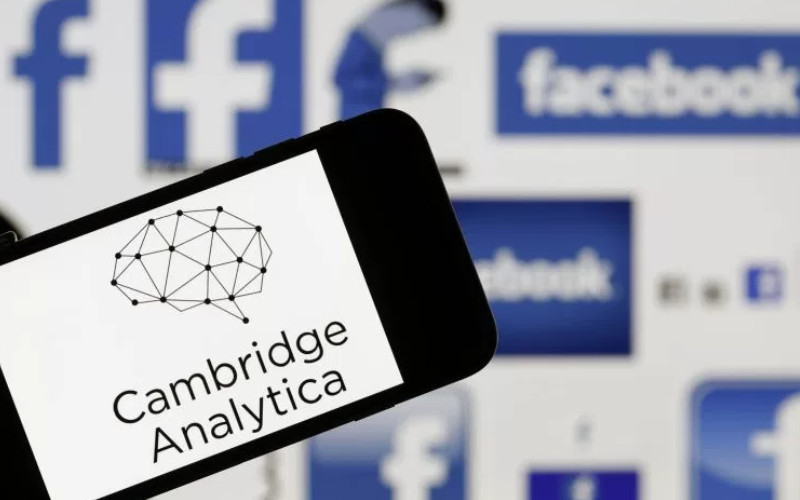 Telset.id – Semenjak terungkapnya penyalahgunaan jutaan data pengguna Facebook oleh Cambridge Analytica, Facebook mulai memperingatkan para penggunanya yang termasuk bagian dari 87 juta pengguna yang telah dicuri datanya.
Raksasa media sosial tersebut akan menaruh notifikasi "Protecting your Information" di bagian atas News Feed. Lewat notifikasi itu, Facebook akan mengarahkan pengguna untuk segera menghapus beberapa aplikasi mencurigakan, seperti aplikasi "This is your Digital Life".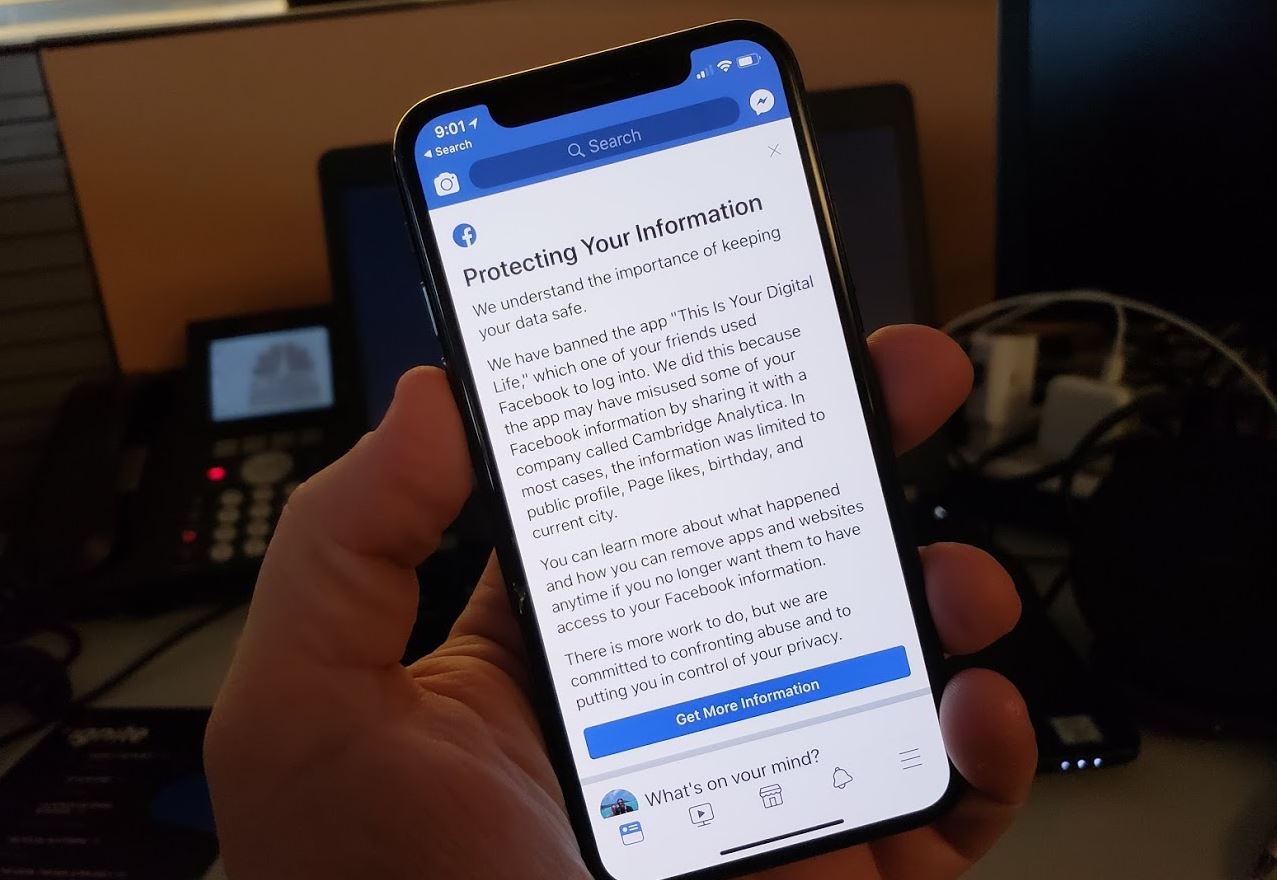 Namun sayangnya, peringatan ini tidak muncul secara serentak bagi seluruh penggunanya. Tapi tenang, karena kali ini Tim Telset.id akan memberikan cara memastikan apakah data dicuri Cambridge Analytica atau tidak. Check this out!
Baca Juga: Mark Zuckerberg Bantah Teori Konspirasi Tentang Facebook
Pertama yang harus Anda lakukan adalah dengan akses halaman Facebook Help menggunakan browser yang ada di gadget Anda.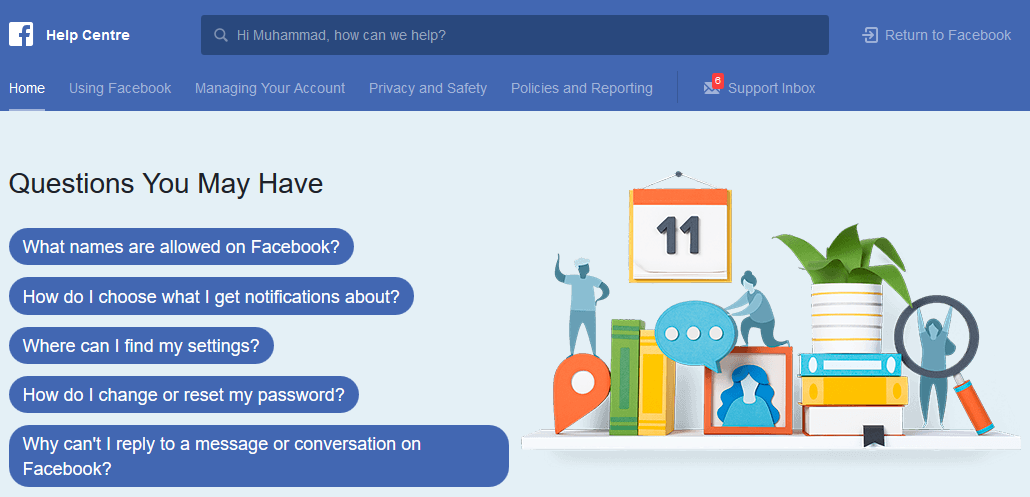 Selanjutnya di bagian Search Bar, ketikkan "Cambridge Analytica".
Kemudian, klik tombol How can I tell if my information was shared with Cambridge Analytica? atau tekan tombol See More di bagian bawahnya.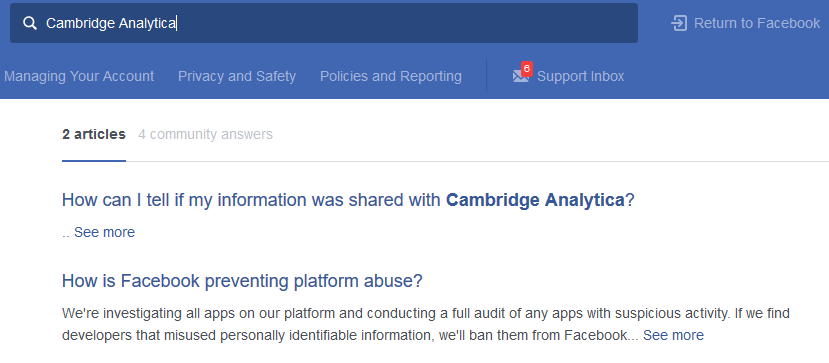 Di bagian Was my information shared? Anda akan mendapatkan informasi lengkap apakah data Anda termasuk yang dicuri Cambridge Analytica melalui aplikasi "This is your Digital Life" atau tidak.
Jika telah dicuri, Facebook akan memberikan notifikasi "As a result, the following information was likely shared with This is your Digital Life".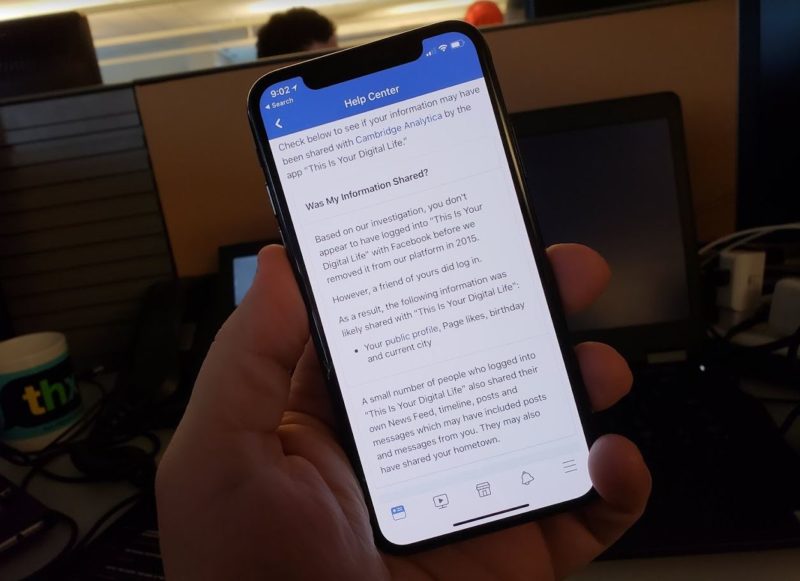 Tapi jika tidak, akan muncul notifikasi "Based on our available records, neither you nor your friends logged into This Is Your Digital Life".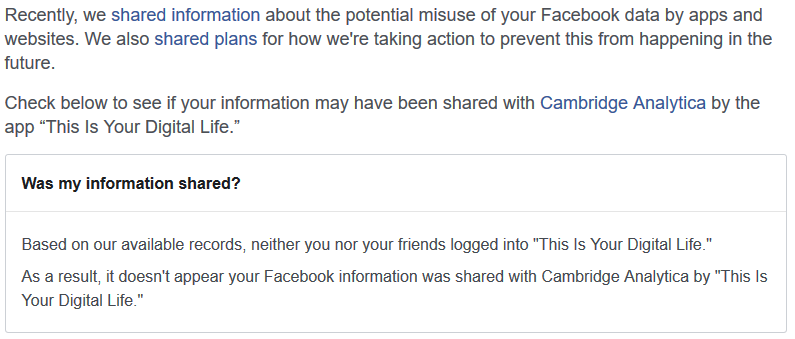 Baca Juga: Gawat! Data 1 Juta Pengguna Facebook Indonesia "Bocor"
Sekedar informasi, dari 87 juta data pengguna yang telah disalahgunakan, 1 juta data diantaranya berasal dari Indonesia. Sehingga tak ada salahnya Anda memeriksa akun Facebook Anda sendiri untuk berjaga-jaga dari hal-hal yang tidak diinginkan. (FHP)