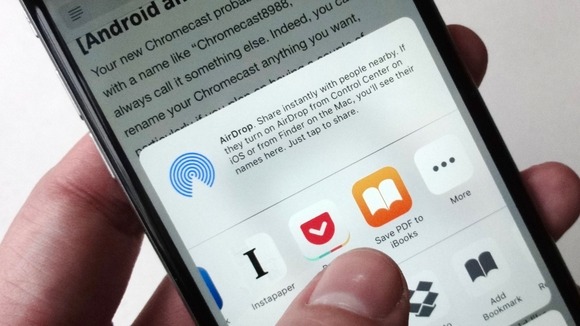 Telset.id – Saat ini, para pengguna smartphone dapat dengan mudah mengakses halaman website sesuai keinginannya. Biasanya ketika ada hal menarik di sebuah website, kita langsung menandainya atau bookmark halaman tersebut. Namun, bisa saja halaman tersebut hilang. Jadi dari pada menandainya, lebih baik kita simpan halaman tersebut dan bisa kita lihat kapan pun dimana pun kita mau.
Ada cara mudah dan praktis menyimpan halaman website pada Android dan iOS, supaya halaman tersebut dapat dibaca atau dilihat kapan saja. Nah Tim Telset.id, akan memberikan tipsnya untuk Anda.
Tambahkan Halaman Website ke Reading List (iOS)
Sebenarnya tidak ada salahnya kita mem-bookmark halaman website di Safari pada iPhone atau iPad. Kita bisa mengaksesnya kembali ketika ingin melihat halaman tersebut. Namun jika tidak memiliki koneksi internet? Hal itu hanya membuang waktu kita saja karena Safari akan memberikan pesan error.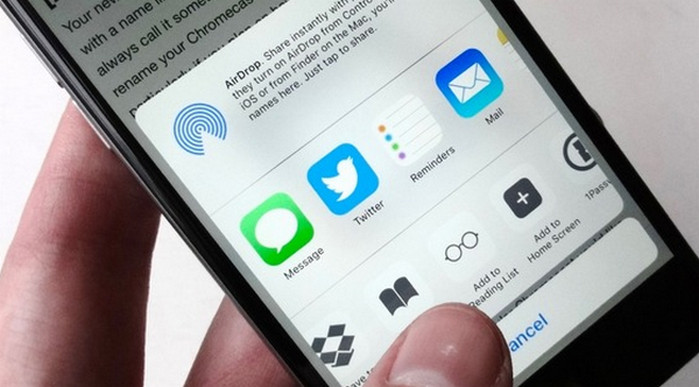 Apple memberikan fitur mudah bagi penggunanya selain bookmark, yakni Reading List. Fitur ini dapat menyimpan halaman website apapun ke penyimpanan internal agar nantinya dapat dibaca atau dilihat kembali oleh para pengguna setia iOS. Untuk menyimpan halaman website ke Reading List, buka Safari, pilih tombol Action (tombol berbentuk kotak dengan panah) yang terdapat di bawah layar, dan pilih Add to Reading List.
Untuk membuka Reading List, pilih tombol Bookmarks (tombol berbentuk buku yang terbuka), pilih tab Reading List (tombol yang berbentuk seperti kacamata baca).
Simpan Halaman Website Sebagai PDF
Selain fitur Reading List yang dimiliki iOS, terdapat juga cara "klasik" untuk menyimpan halaman website agar dapat dibaca kembali, yaitu disimpan menjadi PDF. Anda dapat menyimpan halaman website menjadi PDF dengan perangkat Android maupun iOS, cara dari kedua OS ini pun juga berbeda. Kami akan menjelaskannya satu persatu.
Untuk Android: Pertama, buka halaman website yang ingin disimpan di Chrome, pilih tombol berbentuk 3 titik yang ada di pojok kanan layar, kemudian pilih Print.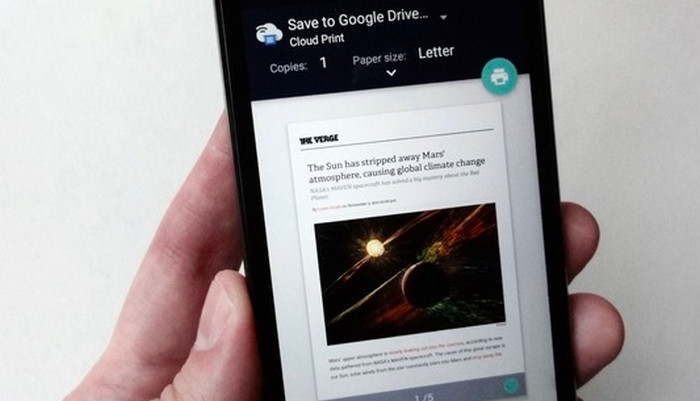 Android akan memberikan preview halaman yang ingin disimpan, lalu pilih Save to yang ada di atas halaman. Pilih Save to Google Drive untuk menyimpan PDF ke akun Drive Anda, atau pilih Save as PDF untuk menyimpan data ke penyimpanan internal perangkat Anda.
Untuk iOS: Buka halaman website yang diinginkan di Safari, pilih tombol Action, kemudian pilih tombol Save PDF (untuk versi terakhir, tombol tersebut biasanya menjadi Save PDF to iBooks).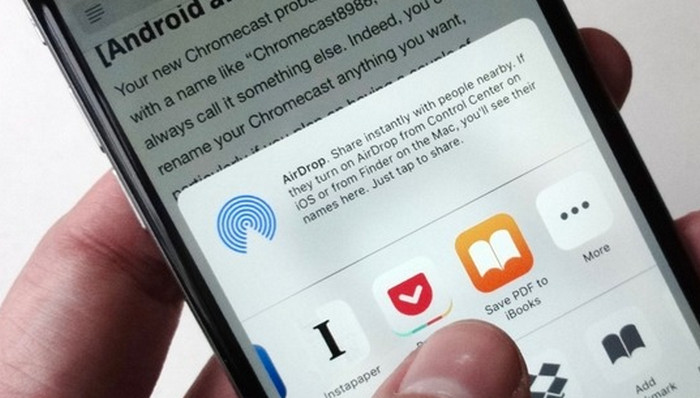 Jika Anda adalah pengguna dari Dropbox, opsi Save to Dropbox terdapat di bawah tombol Action untuk menyimpan halaman website sebagai PDF ke akun Dropbox Anda.
Kirim Artikel ke Email (iOS)
Misalkan Anda ingin membagikan artikel yang ada di halaman website ke teman atau keluarga daripada menyimpannya sendiri, biasanya kita hanya menulis link halaman tersebut, daripada menyalin ulang artikelnya lalu mengirimkannya ke teman atau keluarga. Jika Anda adalah pengguna dari iOS, ini kami berikan cara cepatnya.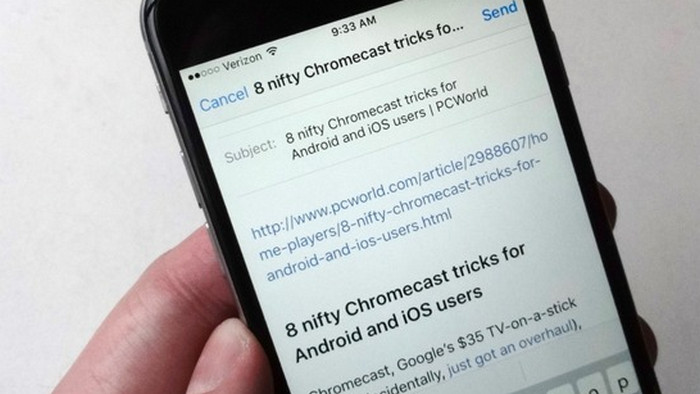 Buka artikel yang ingin Anda bagikan di Safari, pilih tombol Reader View (berbentuk 3 garis yang ada di kanan atas layar). Pilih tombol Action, lalu pilih Mail. Safari secara otomatis akan menyalin semua tulisan di Reader View ke pesan email, lengkap dengan link-nya yang ada di atas. Setelah selesai, tekan tombol Send.
Simpan Versi "Decluttered" dari Halaman Website
Cara lain yang lebih baik adalah dengan menggunakan aplikasi yang mendukung kita untuk membaca secara offline. Beberapa aplikasi yang kami sarankan adalah Instapaper, Pocket, dan Readability.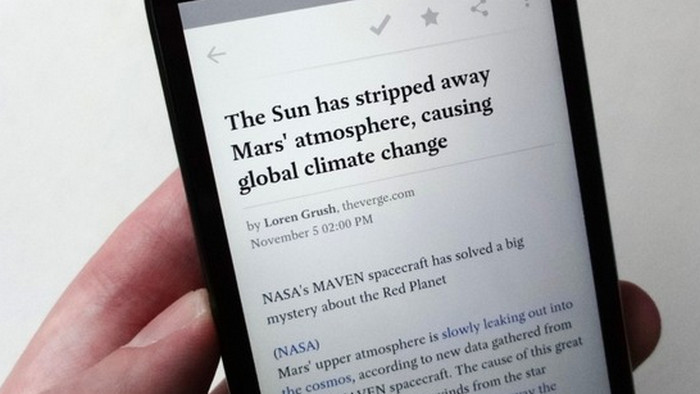 Yang dapat berjalan di Android atau iOS. Semuanya dapat berjalan dengan baik dan dapat tersinkronisasi antara kedua OS. Anda dapat membagikannya lewat Android dengan menggunakan Share atau iOS dengan menggunakan Action. Semuanya tergantung pilihan Anda.